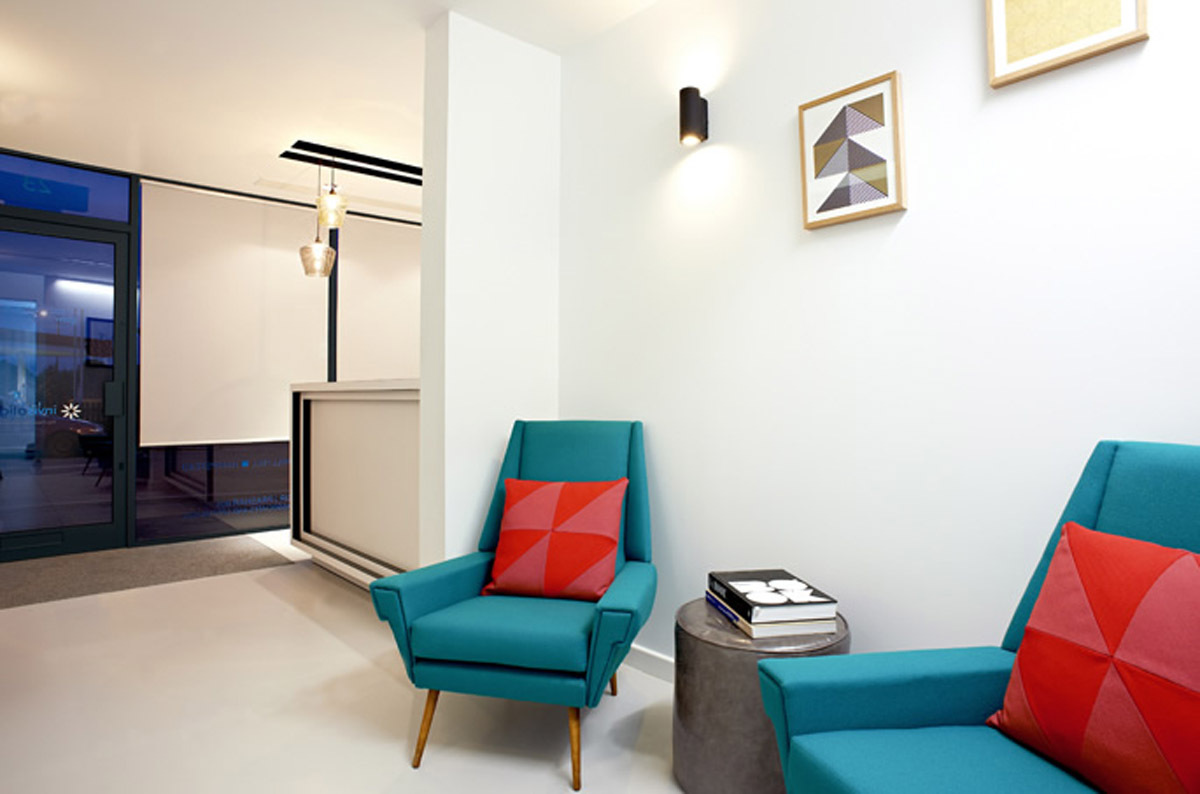 GLOW DENTAL
The challenge with this project was to fit two dental rooms, a waiting area, reception, private office, disabled bathroom, decontamination room and staff room all into a compact, narrow space with only one window located at the front of the building.
With the use of full-height glass partitions and a simple and clean colour palette of white and grey, natural light was then able to spill-out from the front to back of the property. A clever lighting layout was also part of the refurbishment of this practice and included two feature pendant lights above the main reception with hand-blown glass shades in smoke and ochre.
All the joinery was custom-made for the project, including the floating Carrara marble bench seat with a thick, blue-cushioned top, the floor-to-ceiling mirrored wall with bevelled-edge detailing, the floating wall-mounted black magazine holders and the black and white floating merchandise displays.