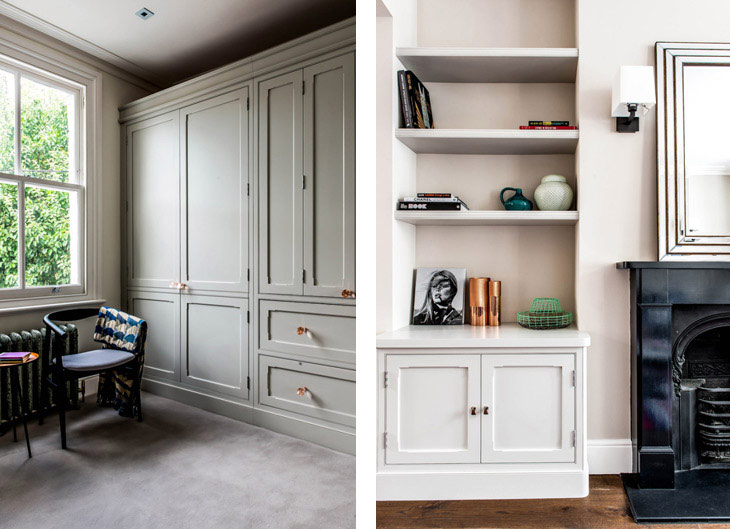 Kensington RESIDENCE, LONDON
Set over three stories, this well proportioned three-bedroom, two-bathroom Victorian terrace house underwent a full overhaul, both structurally and cosmetically.
The house was stripped to its bare bones in order to transform it back into an inviting family home. A new staircase was constructed to convert the loft floor into a master bedroom suite with walk-in wardrobes and an ensuite bathroom.
By reclaiming the raised outdoor terrace to the rear of the property, a new kitchen with meals area was constructed while the two front rooms were demolished to create one substantial sized living and dining space. The cosy, relaxed mood of this house was achieved through thecareful selection of finishes and fittings with its rich dark floorboards, warm grey painted walls, sumptuous carpets, Carrara marble accents and warm ambient lighting. The soft grey cabinetry with it's blush coloured glass Deco-style knobs and the ornate decorative heating panels in a grey-green hue, further add to this house's old worldly charm.